My Rohan army like all my Lord of the Rings project was a slow grow, not the painting, the building of the force. I had collected from Car boots, Jumble sales, Bring and Buys, I had been given a few!
The one thing they had in common was, "battle worn", these had seen many tabletop battles and the very large majority were broken, missing parts, bases etc. Why would a "renowned" game producer have a horse that mounts to a base by only one leg, is beyond me. Anyway this was why I managed to get these as cheap as I did I suppose.
Now I had my 80 or so figures, it was time to sort and repair, then paint. Super glue, plastic glue and hot glue gun at the ready, I was on a mission.
I repaired them in batches of ten, which allowed the glue to go off as some /most needed multiple repairsto both riders, broken weapons and the horses.
I would recommend gluing all the LotR Cavalry like this to reinforce the horses feet.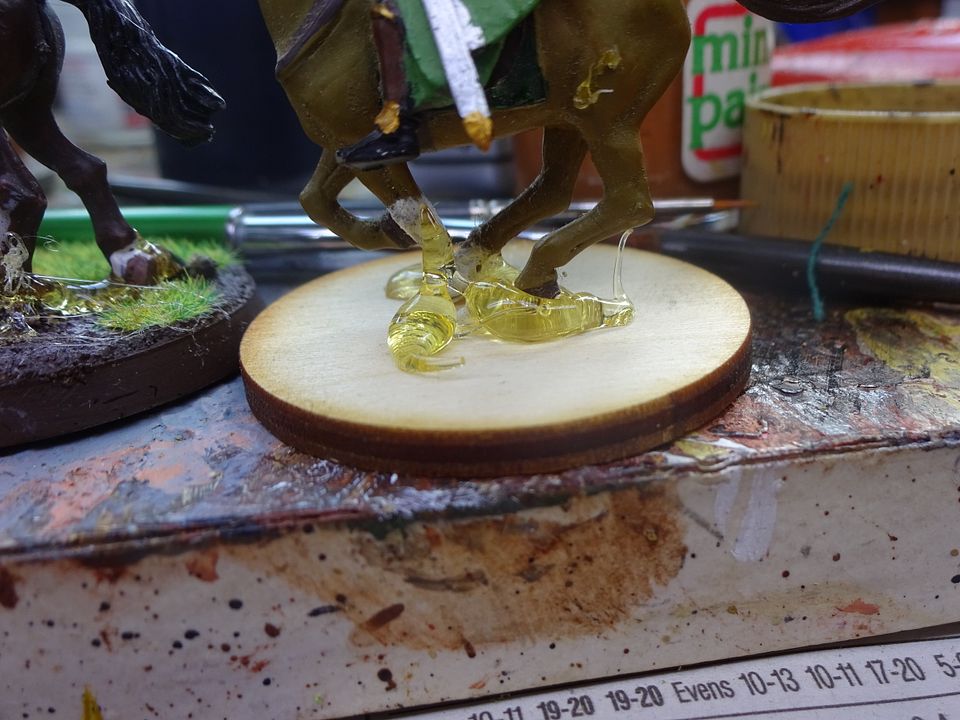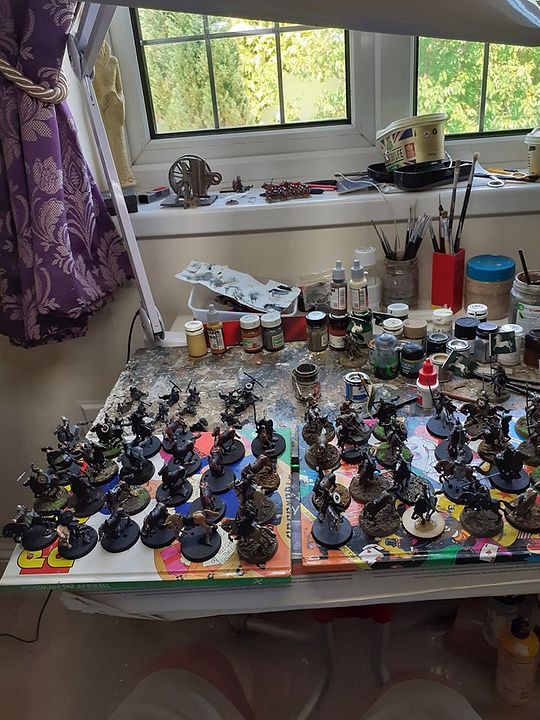 I even managed to get full sprues which helped
Here are some of the repaired, converted and finished Rohan.